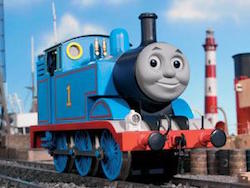 Much ink has been spilt over the story of the SNCF (French national railway company) and its trains that were too wide for railway stations. But what struck me most of all about this story wasn't the mistakes made at management level, but the SNCF's statement:  "no one is responsible".
Denying responsibility has become rather fashionable lately.
These days if I fall off my bike because the pavement is uneven, I accuse the local council of negligence. If a child does something stupid in the playground, the supervisors are often called into question.
On the other hand, when an employee at an after-sales service counter deals with our problem as if it were his/her own company, we are surprised and delighted. We praise his/her commitment and the responsibility he/she is prepared to take for the problem.
What if we modelled ourselves on this employee, instead of blaming some authority or other?
Taking responsibility for something is first and foremost about being honest. I don't lose face if I admit that I've failed, made a mistake or got something completely wrong.
What about you? Are you capable of being honest with yourself and taking responsibility for things?