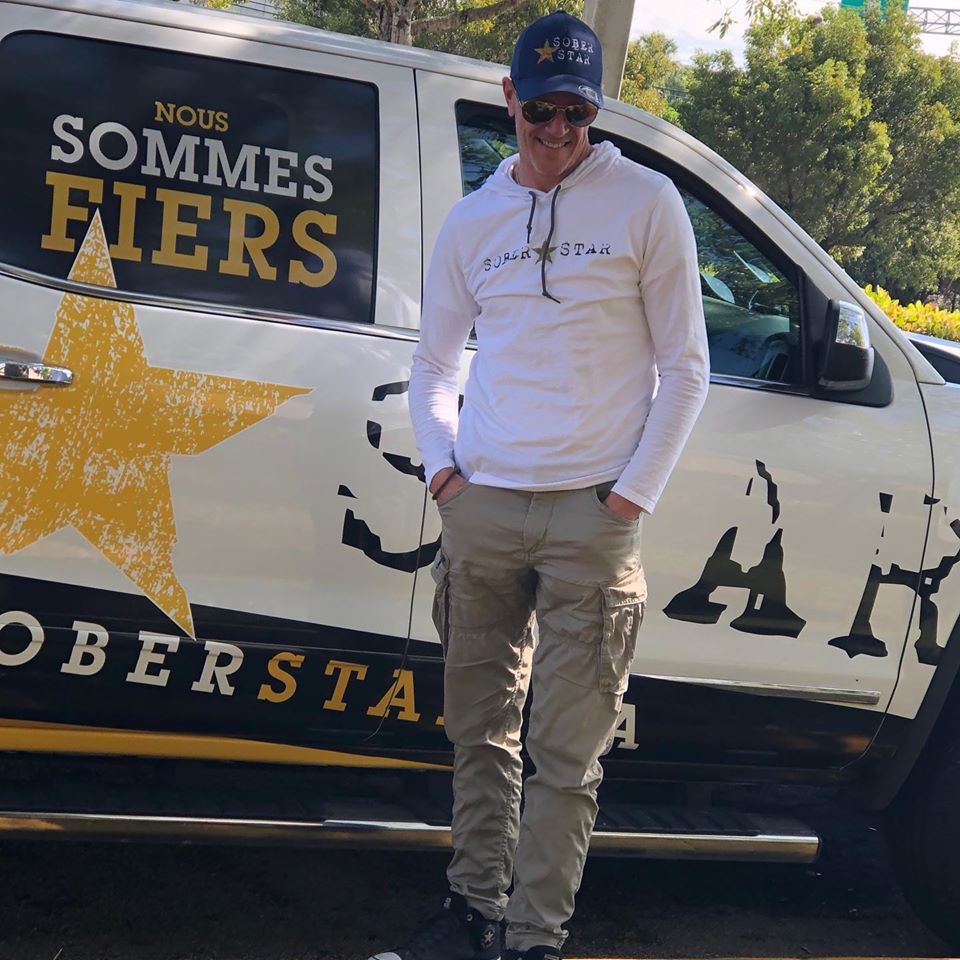 We met Daniel at Club Med. He was a party animal, and ex-stuntman who could do amazing things on water skis.
When we helped our son move to Canada, Daniel welcomed us to his lakeside chalet, hosted a barbecue, and took us water-skiing (no stunts involved!). He was a kind person and a great host.
At the time, we knew nothing of his personal demons, and the substances that he was taking just to keep him on his feet. They were a source of comfort to him but also a trap.
Years later, he spilt the beans on Facebook. By then, he was happily celebrating the fact that he was finally free of it all.
This personal victory changed him so much that he went on to inspire many others. He created his own brand called Soberstar. He tells people about stars, from Robert Downey Jr. to Sir Elton John and all the others he has met, who have been through the same experience as him. He has also developed his own product line to celebrate these sober stars.
Daniel really made me think about how we fall into the trap of "just one little drink" … followed by another, then another. Something to comfort us after a hard day or a reward after a successful day or some other reason, just because I'm worth it. I never used to drink a lot but I did drink regularly.
I decided to follow his example, at my own pace. Every day, I say to myself: not today, perhaps tomorrow. I'll have a drink or three tomorrow. But not today. No.
Now, day after day, I realise that I reward and congratulate myself differently. And every day I like myself a little bit more.
What about you? How can you love yourself a little bit more, one day at a time?