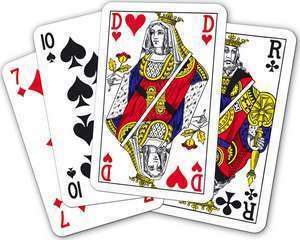 I often find myself dealing with delegates who are hyper-specialised, super-gifted and overqualified. The crème de la crème in the space industry or some other sector. I sometimes feel really small when I compare my achievements with their PhD (or two), numerous masters and other honorary titles.
A very good male friend of mine biblically reassured me that "if you have a lot of talents, your job is to use them!" The servant who had 5 talents to nurture gained 10. He who had two doubled his stake. But the servant with one talent wasted his stake by burying instead of nurturing it. (The parabable of the talents, Matthew 25)
We play with the cards that we've been given. If I'm given the gift of 5 talents, it's a waste to do nothing with them. In other words, all my overqualified friends are playing with an original stake that's different from mine. I use mine as best as I can. They do the same with theirs.
What about you? Are you doing the best you can every day with your talents, your original stake?